Commissioner Rod Cleveland and was elected Commissioner for District 1 in July of 2007.  District 1 consist of the northern third of Cleveland County with Oklahoma City, Moore and Norman within its boundaries.  District 1 is a suburban area with a mix of rural settings.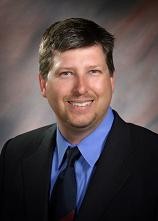 As the executive officer of the county, the Commissioner position is one of the most responsive elected position in Oklahoma government.  Commissioner's interaction with the public and the ability to serve is not only an everyday job but personally gratifying.  Duties consist of not only maintaining the county highway system but also, reviewing and approving all spending and setting policies for county business.
District 1 works closely with Oklahoma City, Norman and Moore providing equipment and man power to aid  in not only road maintenance and construction but other special projects.  Go to the projects page to see the city and District 1 projects.